ROSE DISTILLED WATER
30.00 $
Rose water is suitable for all skin types, it is softening, moisturizing and toning, but it is not suitable for very sensitive skin.
Purifying and astringent, it is particularly appreciated by oily skin and by its anti-wrinkle and firming properties, it is ideal for skin lacking firmness and mature skin.
It revives the complexion, soothes minor skin irritations and leaves a delicate scent on the skin.
Email to a friend
Description
PRAISE OF THE DIFFERENCE
Charme d'Orient has nurtured a passion and a genuine expertise in passing down authentic cosmetic formulas without compromising over the quality and nobility of its raw materials.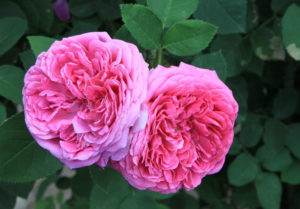 Rose water is a by-product of the hydro distillation of rose petals (primarily, for the manufacture of rose essential oils). It has a strong fragrance and rose scent. The distillation process consist of first boiling and condensing vapors and then steaming the volatile substances of the plant in a still. Rose water is also used in the cosmetics industry as a fragrance.
Since the Romans and Cleopatra, rose water is a product that has survived through centuries.
HOW TO USE:
Could be used as a toner, it gets rid of all impurities and cleanses residue for a complete make-up removal. The skin is now ready for face cream. Use cotton previously moistured and apply it on the face  You can spray it on your face as a fresh feeling.
Returns
-All returns must be made within 1 month of the e-mail confirming shipment. -Due to Christmas Time, the returns period for orders placed December 1st will be extended until the 9th of January. -Items must be in their original condition and you will be required to present the corresponding receipt. -Please note that it is always necessary to have received the merchandise prior to requesting a refund -COSMECOR inc. reserves the right to reject returns sent or communicated beyond the return period limit, or items which are not in the same condition in which they were received
Ship your item back to Us
COSMECOR inc.
808 de la Portneuf, Terrebonne, Québec, J6W 0B6, CANADA Please remember to ensure that the item you are returning is repackaged with all elements.
How much do I pay for delivery service?
Free shipping from 60.00 CAD (Before taxes).
The standard fees are $12.00 CAD for Montreal ( including North Shore and South Shore) and $15.00 for the other region in Quebec. $17.00 Ontario $22.00 Manitoba, Saskatchewan, Alberta, British Colombia, New Foundland, Nova Scotia, New Brunswick, Prince Edward Island $40 other remote regions
For more information, view our full Returns & delivery fees page information.