NIGELLA OIL
62.00 $
100% natural oil extracted from black cumin seed from the black cumin flower. Anti-inflammatory, antiseptic and purifying. Excellent for reducing swelling from insect bites and soothing pruritus. Ideal for blotched skin and redness.
Email to a friend
Description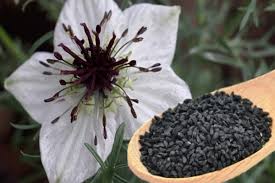 Black cumin or Nigella is a plant from the ranunculaceae. It is very popular for its intense black seeds with a flavor that is strong, spiced and peppery. Is is known worldwide and in France under the name of nigella or poivrette.
From this spice is extracted an oil that is very used in the Orient since a very long time.
Nigella Oil is known in traditional Ayrurvedic medicine under the name of Kalinji Oil.
HOW TO USE:
Apply on the area where the skin presents some problems.
Returns
-All returns must be made within 1 month of the e-mail confirming shipment. -Due to Christmas Time, the returns period for orders placed December 1st will be extended until the 9th of January. -Items must be in their original condition and you will be required to present the corresponding receipt. -Please note that it is always necessary to have received the merchandise prior to requesting a refund -COSMECOR inc. reserves the right to reject returns sent or communicated beyond the return period limit, or items which are not in the same condition in which they were received
Ship your item back to Us
COSMECOR inc.
808 de la Portneuf, Terrebonne, Québec, J6W 0B6, CANADA Please remember to ensure that the item you are returning is repackaged with all elements.
How much do I pay for delivery service?
Free shipping from 60.00 CAD (Before taxes).
The standard fees are $12.00 CAD for Montreal ( including North Shore and South Shore) and $15.00 for the other region in Quebec. $17.00 Ontario $22.00 Manitoba, Saskatchewan, Alberta, British Colombia, New Foundland, Nova Scotia, New Brunswick, Prince Edward Island $40 other remote regions
For more information, view our full Returns & delivery fees page information.